We just got home from a most excellent weekend at Brian Head resort near Cedar City.  The snow was deep and perfect, and the weather was divine.  Our kids have been skiing with dad since early December up at Sundance, and this is the first time I've come to watch them since the very first trip. They. Are. Amazing.   I can 't believe how good they all have become this season. Watching them head out in the beautiful sunny day surrounded by the pines and aspens, I almost wished I could join them.  Being less than 3 weeks post birth, I really didn't have the option, but I almost wished I did.  I had to make due lying on the couch reading in front of a fireplace.  Rough life.  Here is my amazing crew of skiers and boarders.
We got a condo that was mere steps from the slopes, so they were able to walk over to the hill and ski right down to the lift.  That was pretty dreamy.  It also made it easy for them to ski back "home" for lunch and visit with me and tell me about the days adventures.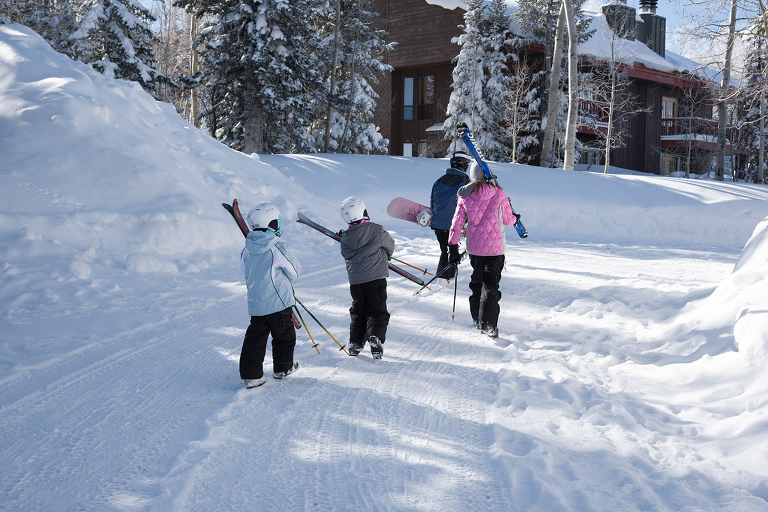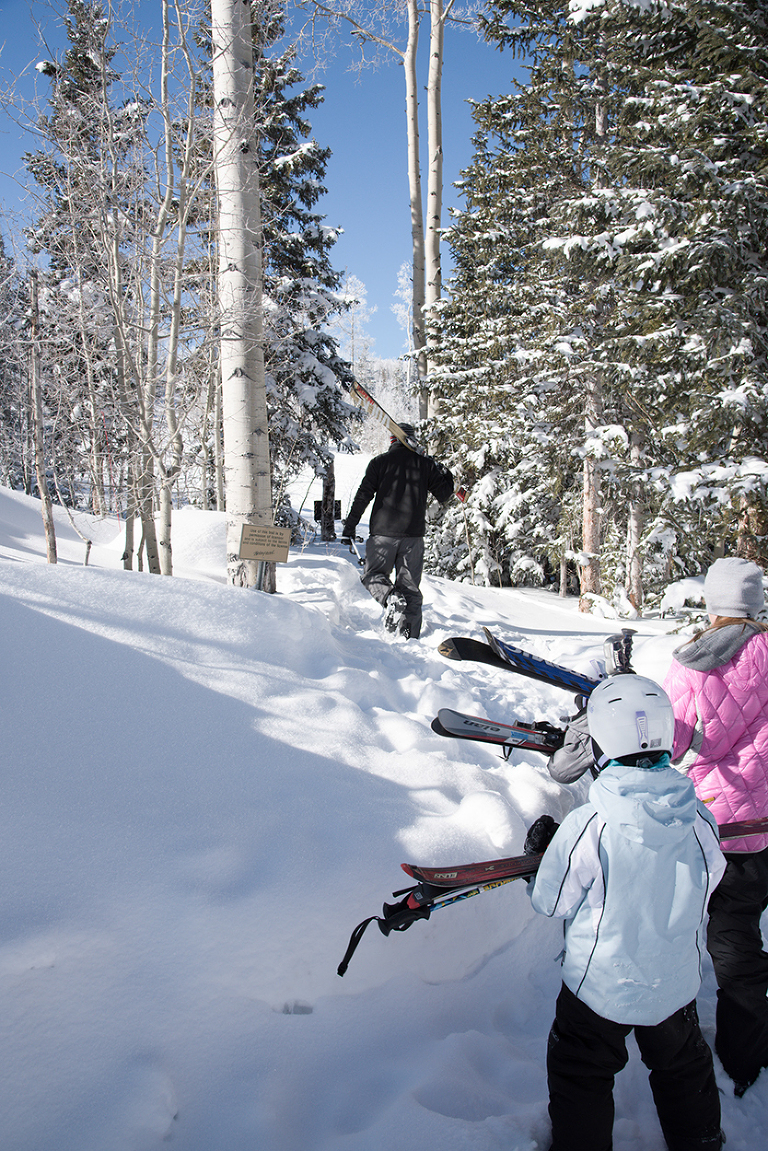 All geared up and ready to scoot on down the hill.  Isn't it beautiful?
I had to put in this next photo because, Rae's face.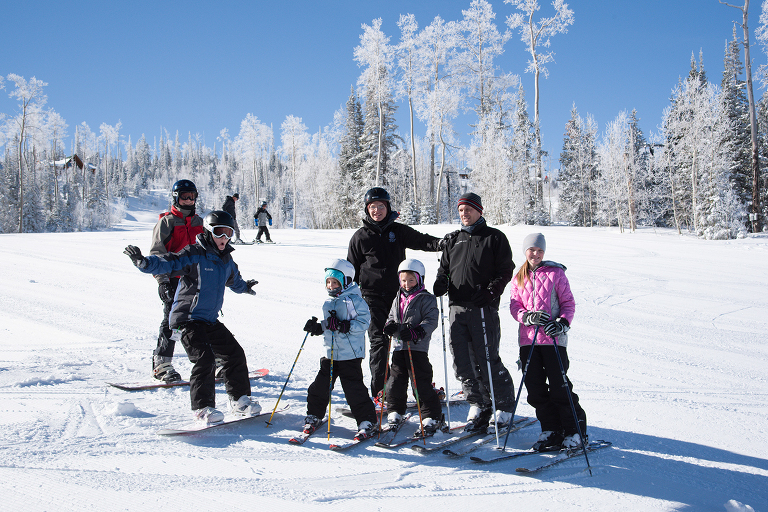 And now, the truth of the matter.  This.  This is the reason (well a good part of it) that I don't ski.  I have an irrational, but all to strong, extreme fear of heights.  The ski lift scares me.  And not just being on it.  Watching my kids be on it.  Seriously.  Taking these photos almost made me vomit.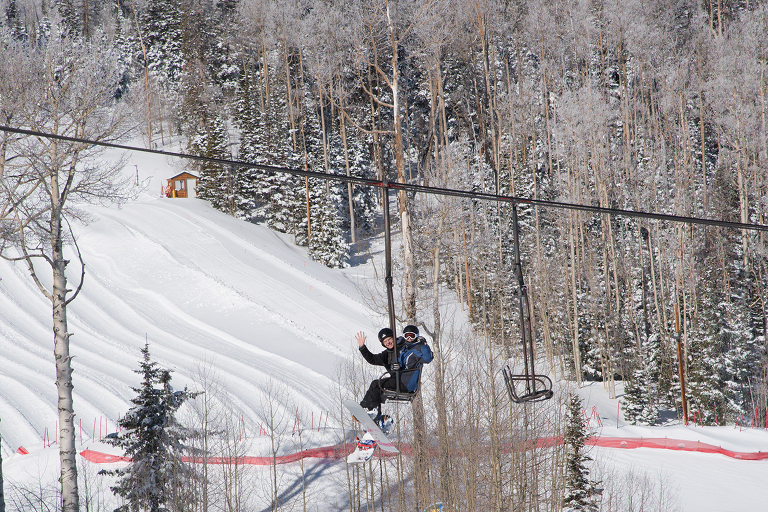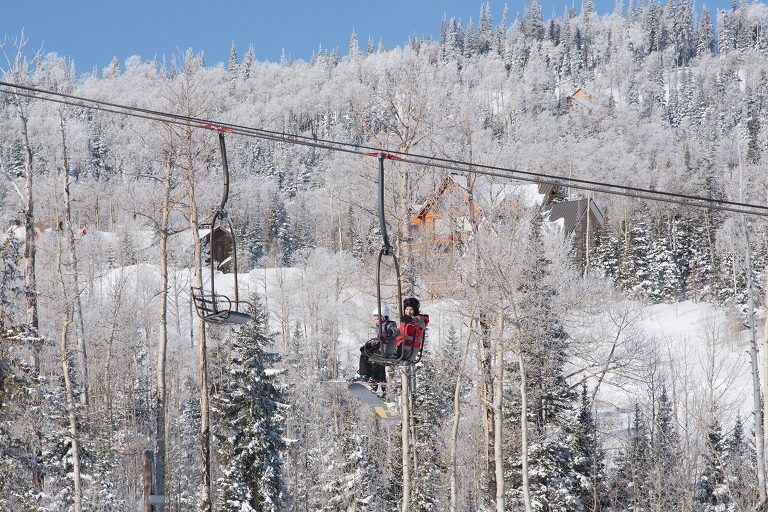 It was a great fun weekend.  We got to snuggle on the couch while we watched movies.  Literally, 5 of us on one couch, there really was not enough seating in that little living room. The kids and dad got to ski to their hearts content.  I got to read and relax. It was only about a three hour drive, and we couldn't have asked for better weather. We even took the dog.  It is a beautiful place and I think we'll make it an annual trip.